At Kizer Dental Associates, our team is focused on providing you with exceptional service and a great patient experience during every visit. Along with helping our dentists, Dr. David Kizer and Dr. Mark Smith, to provide you with outstanding dental care in Germantown, Tennessee, our team is here to answer your questions and ensure your comfort. You can meet our team members below, and you can call 901-767-4882 for your appointment.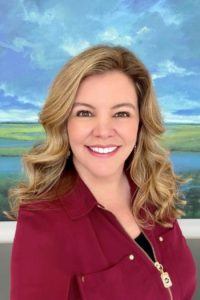 Jennifer Isenhower
Practice Consultant
Jennifer served as our office manager from 2006 to 2015, when she transitioned into the position of being our practice consultant. She majored in journalism at the University of Memphis, where she was a member of the Phi Mu Sorority. With over 22 years of experience in dental offices, she has the knowledge needed to keep our practice at its best! Social Media, marketing and systems analysis are a few of her favorite job responsibilities. She is grateful to work with a dental team that partners with patients in achieving their healthiest, most beautiful smiles. In her spare time, she enjoys participating in philanthropy events and traveling. Jennifer has been married to her husband, Clint, since 2005 and they have two sons.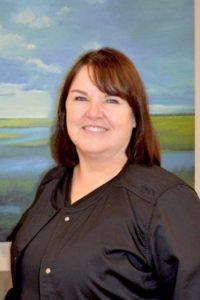 Sherry Walters
Office Manager
Sherry joined our team at Kizer Dental Associates in 2007 and served as the insurance coordinator for many years. In 2015, she took over the position of office manager. You can count on Sherry to always be cheerful, helpful to others and professional. She uses her extensive knowledge of dental insurance benefits, treatment processes and dental office management experience to provide outstanding customer service to our patients. She maintains all office systems to ensure that our office operates seamlessly. She loves being part of a practice that creates beautiful smiles.
Sherry has an amazing, fun family. She is married and has three children and eight grandchildren. When she is not working, Sherry loves to sew, read, swim and cook.
Sarah Currie
RDH – Registered Dental Hygienist
Sarah joined our dental team in January 2010. She attended Ole Miss (the University of Mississippi) and earned her degree in dental hygiene from the University of Tennessee Health Science Center. Her favorite thing about Kizer Dental Associates is the people. She loves her coworkers and chatting with the patients and catching up with them during their visits. She comes to work every day with a smile and a positive attitude.
Sarah and her husband have two boys. When she is not at work she enjoys working out, playing tennis, cooking and watching the birds in her backyard.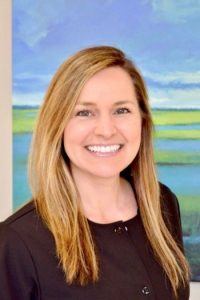 Emily Laplante
RDH – Registered Dental Hygienist/Hygiene Coordinator
Emily has worked as a dental hygienist at our practice since 2011. She graduated from the University of Tennessee Health Science Center in 2008 with her Bachelor of Science in dental hygiene. Emily will tell you that we have the best staff and dentists in town and that everyone on our team cares about our patients and puts their needs first. She strives to give our patients the best experience possible and keep them comfortable.
Emily and her husband, Daniel, have two children, Daniel and Ella, and a dog named Forrest. She looks forward to going to the lake or anywhere sunny and on the water. She also enjoys going to the gym, playing with her kids and doing things with her church family.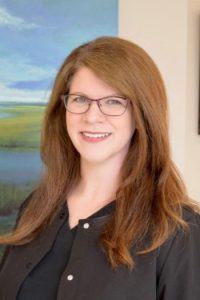 Melissa Roberts
RDH – Registered Dental Hygienist/Infection Officer
Melissa joined our team at Kizer Dental Associates in March of 2012. She is originally from Tupelo, Mississippi, and now lives in Bartlett, Tennessee, with her husband, children and dogs. She attended the Mississippi University for Women from 1997-1999 and then went on to earn her bachelor's degree in dental hygiene from the University of Tennessee Health Science Center in 2003. She provides our patients with gentle but thorough cleanings and encourages them to maintain good dental health. She likes the family atmosphere at Kizer Dental Associates and the way we provide quality service with compassion.
Melissa spends her spare time reading when she is not transporting her kids to activities! She is also a Mission of Mercy volunteer.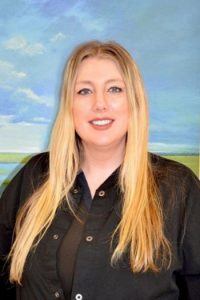 Katie Kelly
RDA — Registered Dental Assistant/Lead Assistant
Katie has been part of our dental team at Kizer Dental Associates since March of 2012. She graduated as the valedictorian of Concorde Career College in 2011 with her CDA and RDA degrees.
Katie loves being a part of a practice where everyone is like family and where everyone treats each patient as if they are a part of that family. She enjoys the positivity and teamwork at our office and the fact that it is such a happy place. She makes sure that the clinical side of our office runs smoothly and that everyone has what they need. She is also happy to lend her skills to the front desk and help out wherever she is needed. She has been Dr. Smith's assistant for over 10 years and makes sure that her and his patients are happy.
Katie is married with two children, Layla and Lyam. Her family has multiple animals, including two dogs, multiple geckos and other aquatic animals. The family lives in Middleton and spends most of the time outside fishing and hiking. They also plan to begin raising chickens. Katie's favorite hobby is reading, but she also likes to hike and play video games.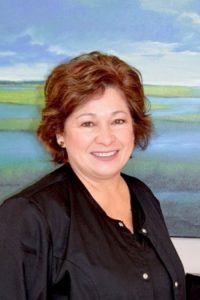 Alicia Fitzhugh
RDH – Registered Dental Hygienist
Alicia joined our team in 2007. Before that, she worked as a substitute hygienist for Dr. Kizer. She earned her bachelor's degree from the University of Tennessee Health Science Center in 1982. She was also a clinical instructor in the dental hygiene department at UTHSC for 15 years. She gives her best effort every day and appreciates the way that our team is passionate about working together to care for our patients.
Alicia is married with two adult sons, three adult "bonus sons," two grandchildren (who are the lights of her life), and one dog that is the next best thing to grandchildren.
Kelsy Miller
RDH – Registered Dental Hygienist
Kelsy began working with us as a substitute hygienist in November of 2014. In January 2015, she filled in at our front office. We quickly learned that her vast skill set was invaluable and permanently made her a part of our team. Her passion for oral health care only grows as she meets each KDA patient.
Kelsy grew up in Ashland City, Tennessee, and moved to Germantown shortly before joining our team. She is a graduate of Tennessee State University and a Zeta Tau Alpha alumni. Kelsy loves to travel and spend time with her family.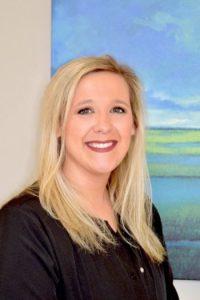 Meredith Robinson
RDA/ZOOM Specialist
Meredith joined Kizer Dental Associates in February 2015 and quickly became a team favorite. Her witty personality and helpful attitude make her a great teammate. She is a graduate of Delta Technical College. Meredith feels that the best part of dental assisting is seeing the renewed confidence in patients after their smiles are restored. She loves meeting new patients and educating them about their oral health. Meredith is also our Zoom whitening specialist.
In September 2015, Meredith married her best friend, Curtis. They live in Collierville with their daughter and fur babies. Outside of work, Meredith enjoys spending time with her family, dancing in her car, watching Netflix and trying new local restaurants.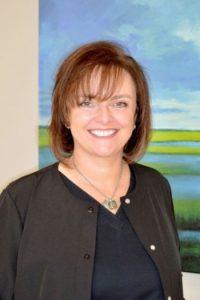 Meredith Green
Front Office Coordinator
Meredith joined our team in July 2017. She has been in the dental field for more than 20 years. She helps our patients with treatment planning, provides them with cost estimates and helps them make financial arrangements. She also answers insurance questions — all to make them feel more comfortable with their treatments.
Meredith is married with three children and two grandchildren. She loves to have family time, garden and spend time in the beautiful outdoors.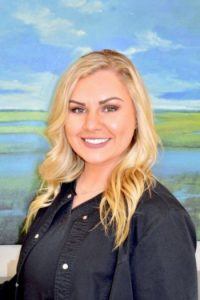 Katelyn Earnest
RDA — Registered Dental Assistant
Katelyn graduated from Delta Technical College in 2016 and joined our team in March 2019. She enjoys working with her great team members. Every day, Katelyn stays on time, makes her patients comfortable and forms relationships with them. She also ensures that Dr. Kizer has everything he needs to provide excellent patient care.
Katelyn is single with no kids and has a dog named Charlie. Away from work, she likes going to the gym and spending time with family and friends. She also enjoys watching football, and the Dallas Cowboys are her favorite team.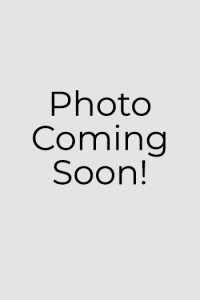 Kelli Dunn
Scheduling Coordinator
Kelli joined our team in the summer of 2019. She was the valedictorian of her dental assisting class in 1997 at Concorde Career College. She loves the amazing team and friendly patients at our office and the fact that she works with the best dentists. For Kelli, patient care is her top priority. She works hard to be attentive to their needs and to address their concerns. She also enjoys helping our patients with insurance issues, scheduling and general questions. She always has a smile and a happy attitude!
Kelli has two sons, Trevor and Joey, and two dogs, Pepper and Eli. In her free time, she likes to relax by her pool, spend time with friends and watch LSU Tiger football.