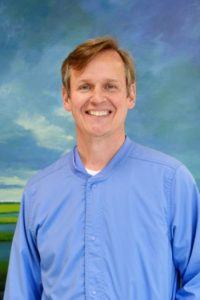 Dr. David Kizer majored in biology at Union University. He graduated from the University of Tennessee College of Dentistry in 1991. Dr. Kizer is a member of the American Dental Association® and the Tennessee Dental Association, and he currently serves as treasurer for the Memphis Dental Society. In 2005, he received the Jack Wells Memorial Award from the Memphis Dental Society for Memphis's Most Outstanding Young Dentist. He is also the recipient of the Centurion Award for Servant Leadership by the Fellowship of Christian Athletes. He completes over 40 hours of continuing education every year and is certified in Sure Smiles®, orthodontics and CEREC crowns. Dr. Kizer has practiced dentistry in the Germantown, Tennessee, area for more than 30 years.
Dr. Kizer strives to provide high-quality, compassionate dental care to all of his patients in a professional, kind and loving environment. He wants everyone who walks into our office to feel supported and encouraged while they have all of their dental needs met. He also serves our community by volunteering for Mid-South Mission of Mercy.
Dr. Kizer feels incredibly blessed to have an amazing wife, Kathleen, and three wonderful children, Caroline, Thomas and Campbell. He coaches basketball for the Memphis War Eagles and the Evangelical Christian School. He relaxes by playing golf, exercising and watching sports.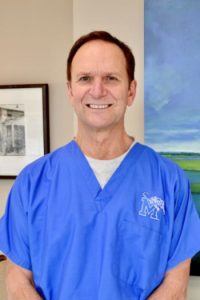 Dr. Smith has been practicing dentistry in Memphis and Germantown for more than 40 years. He graduated from the University of Tennessee College of Dentistry in 1978 after earning his BS in microbiology from Memphis State University. He was also an instructor in operative dentistry at the University of Tennessee College of Dentistry. He devotes time each month to continuing education through Spear Education as well as other courses of interest. While he is a general dentist, he has hundreds of hours of continuing education in orthodontics through the United States Dental Institute, the American Orthodontic Society and the International Association for Orthodontics. He is a member of the Academy of General Dentistry, American Dental Association, American Orthodontic Society and International Association for Orthodontics.
Dr. Smith always tries to be the best that he can possibly be by staying up-to-date on the latest dental techniques and practices. He is always honest and ethical with his patients and provides treatments in a caring and comfortable manner.
He has been married to his wife, Carolyn, for over 40 years, and they have two daughters and five grandchildren. He is an avid golfer and fisherman, but his favorite hobby is playing with his grandkids.