For Dr. David Kizer, Dr. Mark Smith and the team at Kizer Dental Associates, practicing dentistry in Germantown, Tennessee, means more than creating great smiles. It also means taking the time to create a great community. We support a number of different causes, and you can learn more below. If you would like to join with us or involve us in your next event, or even if you just need to see our dentists for a checkup, please call our office at 901-767-4882 today.
Mid-South Mission of Mercy
The Mid-South Mission of Mercy is a free, two-day dental clinic for under-served and under-insured people living in Memphis and the surrounding Mid-South area. KDA staff members look forward to this opportunity to give back to the community each year. The next clinic will be held April 1-2, 2022 at Bellevue Baptist Church in Memphis, TN. If you'd like to volunteer with us, visit http://www.midsouthmissionofmercy.org/volunteer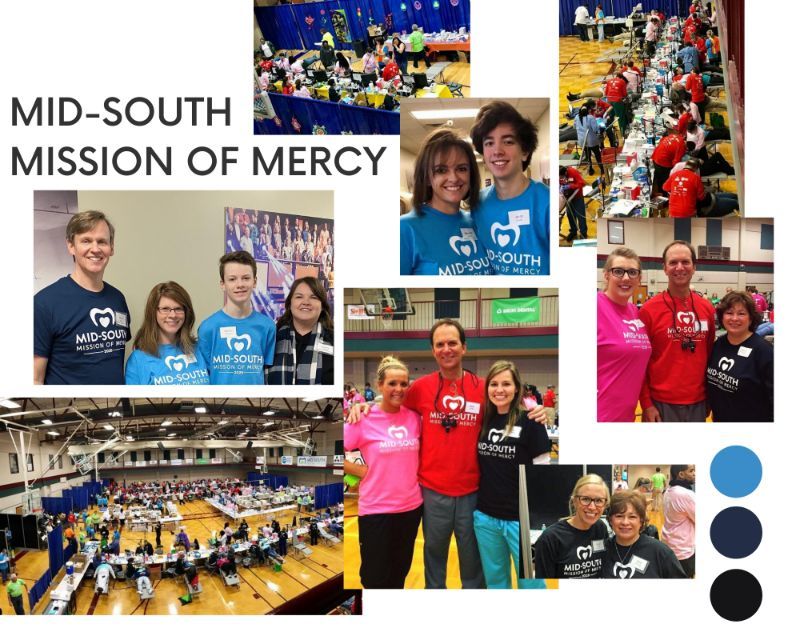 Oral Cancer Awareness Event
April is Oral Cancer Awareness Month and our goal at KDA is to encourage patients to be proactive with their health. According to the Oral Cancer Foundation, approximately 54,000 people in the U.S. will be diagnosed with oral cancer this year. Late detection is the primary cause that both the incidence and mortality rates of oral cancer continue to increase. As with most cancers, age is the primary risk factor for oral cancer. Tobacco and alcohol use are other major predisposing risk factors, but more than 25% of oral cancer victims have no such lifestyle risk factors. Scientists have established a connection between HPV viral infection in the mouth and the occurrence of oral cancer. Screenings are crucial for early detection. We encourage you to discuss your questions related to oral cancer with a member of our staff. Oral cancer screenings will be FREE every Wednesday during the month of April because your health is our top priority. Call (901) 767-4882 to reserve your appointment. Screenings save lives!